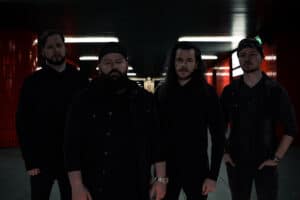 Blasting right out of Austria, Points Of Conception are a metalcore band with lyrics that contain lots of emotion. Their music is about inner fights and demons and how to cope them to make your own life worthwhile. Discussing problems in the society and try building bridges where others want to exclude human beings is their way of living life and also writing music. Heavy riffs, fast drums, harsh screams and melodic vocals describe their music the best. With influences like BFMV, Fit For A King and Wage War they create pure Metalcore music.
Contact/Booking: contact@pointsofconception.com
Points of Conception is:
Marcel – Vocals/Guitar
Pierre – Vocals/Guitar
Alex – Drums
Here you find every concert that has already been confirmed to be held. Please inform yourself about the current regulations.

Email Us
Booking:
contact@pointsofconception.com